There hasn't been a 7" Windows 8.1 Tablet on the market, until now.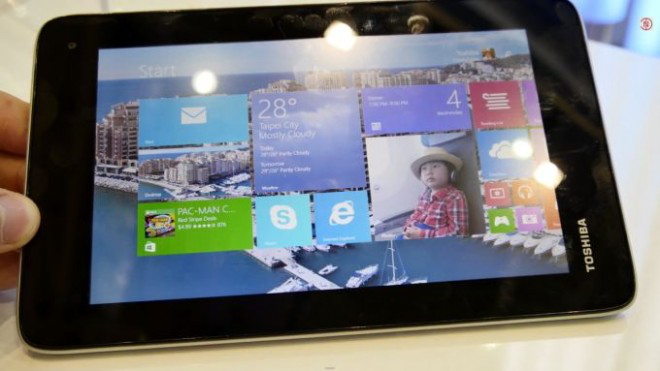 Microsoft corporate Vice President, Nick Parker, introduced the Toshiba Encore 7 at Computex. And just like the name indicates, it'll have a 7" display.
So why did Microsoft take part in announcing a tablet from another manufacturer, when they have their own line of hardware in the tablet game? Well this is where it gets interesting: it turns out that Microsoft worked closely together with Toshiba to create the Encore 7, along with AMI, Goodix, and Intel.
We'll see if Microsoft's involvement in the development of the slate will actually yield for a better user experience, especially with the price point: the Encore 7 will allegedly by retailing for around $150 so it's difficult to imagine that the device will have top of the line specs. A streamlined software experience will need to be the name of the game to ensure that the tablet is usable.
Expect the Encore 7 to drop within the coming months. Are you excited to try Windows out on a 7" tablet? Or is Windows 8.1 better suited to larger screens? Let us know in the comments!