BioWare and EA have just announced the Mass Effect Trilogy package. As the name suggests it will offer all three games from the popular sci-fi series and will hit all three major platforms.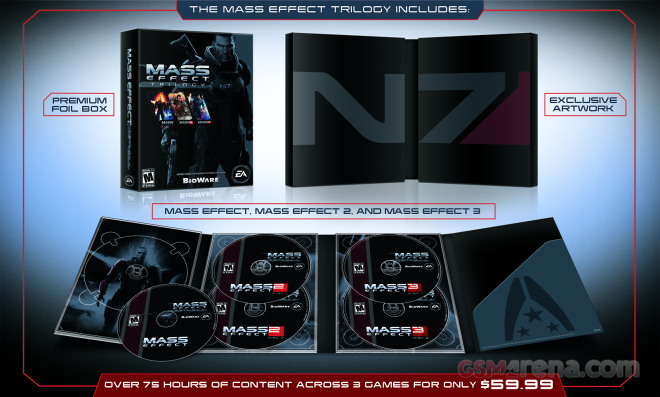 The Mass Effect Trilogy will come in a premium foil box with exclusive artwork. There won't be two versions of the package (male and female Shepard), but BioWare promises some special surprise for the female Shepard fans.
The Trilogy will be released on November 6 for PC and Xbox 360. It will become available later for PlayStation 3 as well. I guess EA has finally made a deal with Microsoft for the distribution rights over the first game and now BioWare is busy porting it to PlayStation 3. That's probably the reason for the PS3 package delay.
Mass Effect Trilogy will cost $59.99 regardless of your preference of platform.