EA has released the Android version of the Mass Effect Infiltrator, introduced first on iOS back in February. The game is based on Mass Effect 3 but follows a different story line.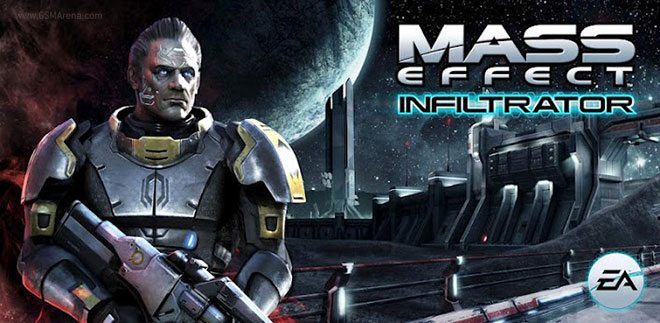 Even though the games are different, they are still connected. In fact it is recommended that you play this game before you start playing Mass Effect 3 because of the way this game affects your gameplay in ME3. As you play Infiltrator, your progress is logged and uploaded to Galaxy at War. If you complete this game you will get additional abilities while playing ME3 and it will also affect your story line and the ending of ME3.
The Android version of Infiltrator can be played on smartphones as well as tablets and clocks in at a significant 450MB. However, for some strange reason, at $6.99, the Android version of the game costs much more than the iOS version, for which you have to pay $4.99, and there is no mention of any additional content or features.
You can click on either of the two links below to download the game. Depending upon your location, you might not be able to purchase the game from one of them.