Marvell announced a cool new chip – the Marvell PXA978 is a single chip but combines all the functionality needed for a phone. A fast 1.2GHz application processor, GPU, video decoder/encoder and so on.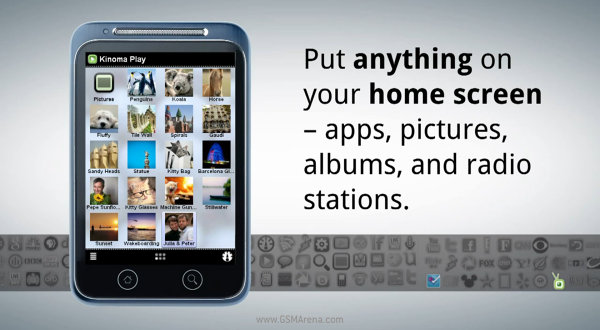 The chip also works as a 3G modem and it supports both UMTS (that's regular 3G), TD-SCDMA (that's Chinese 3G) and HSPA speeds too…
Marvell claims that the PXA978 chip is the first in the world to support both UMTS and TD-SCDMA, which might be so but TD-SCDMA is pretty much limited to China and they've forgotten about those CDMA networks around the world.
Anyway, the chip has a 1.2GHz processor, "advanced 3D graphics" (they didn't quote performance values) and also 1080p media (it's unclear if that's decoding or encoding). Dual-band Wi-Fi 802.11n is supported with multiple antennas for faster data rates.
The chip supports all leading OSes.
Marvell also showcased the Kinoma open source software platform. The first product built on Kinoma is Kinoma Play – and they'll be showing a beta version for Android.
Kinoma Play fully replaces the user interface and has some really cool up its sleeve – like the unified search from different platforms or how video plays seamlessly even when you minimize the video player to a menu icon.
See it here in action:
Kinoma Play is currently available for Windows Mobile (5.0 and up) and also Symbian S60. But it's the Android beta that is the really interesting one.