Good news for loyal Windows Phone users, as both versions of the platform have received updates today.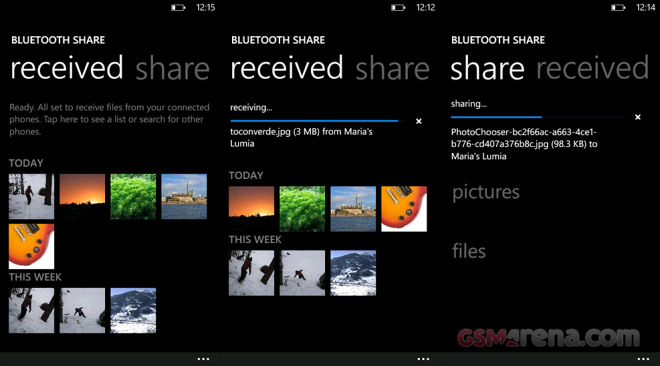 The Windows Phone 8 default Maps app got an update, while Nokia has just released Bluetooth Share app for Windows Phone 7.8.
The maps app for Windows Phone 8 received a massive update. It weighs in at about 290MB and should bring you better detail on maps and better traffic information. The WP8 Maps app works offline too, so that's likely why the filesize is so huge.
In other news, Nokia has just pushed the Bluetooth Share app to the Marketplace. The app allows you to exchange files between your device and other devices capable of Bluetooth transfers, but only works for Windows Phone 7.8 – trying to download it in Windows Phone 7.5 will not work.
Microsoft has announced that the 7.8 update won't be available until early next year, but if you can't wait until then, you can head over to your local Nokia Care store and get it there. I personally had success with a Lumia 800 and there are reports for Lumia 710 and 610 devices getting the updates as well.
Even if you have the 7.8 update, it may not work on non-Nokia Windows Phone devices, such as those from HTC or Samsung.