Oh, boy, is this year's Photokina good! Panasonic is the next big player to make a major announcement at the interchangeable lens camera front. The Panasonic DMC-GH2 belongs to the Micro Four Thirds gang and packs a new 18MP multi-aspect sensor, which produces 16MP shots.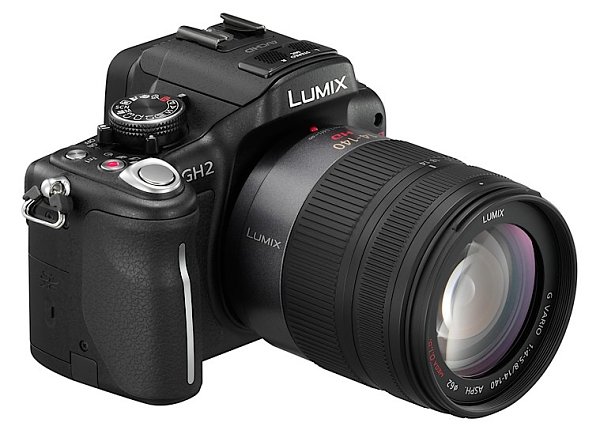 The Panasonic GH2 also offers full HD video capture and manual video shooting controls plus a sweet 460k dot tilt-and-swivel 3-inch touchscreen with smoother Live View thanks to the doubled live stream framerate. There is also touch-focus, built-in electronic viewfinder and an improved focus motor on board.
The higher-resolution multi-aspect sensor shoots in 4 aspect ratios. You get 16MP stills in 4:3 mode, 15MP in 3:2 mode, 14MP when set in 16:9 mode, and 12MP in 1:1 mode. In all modes the image diagonal remains the same, and so does the image crop factor of 2x.
Along with the GH2 Panasonic announced the 3D 12.5mm / F12 lens, which is the world's first 3D interchangeable lens. So if you've always dreamt of taking some cool 3D footage, now is your chance. Or rather, when Panasonic releases it.