Early reviews said that the HTC EVO 4G 8 megapixel camera is pretty good but this takes it to a whole new level. The guy over at Good and EVO (now that's one cool domain) has tested a magnet-mounted macro lens (of the variety found on eBay and Amazon) and found them to work excellently on the HTC Android flagship.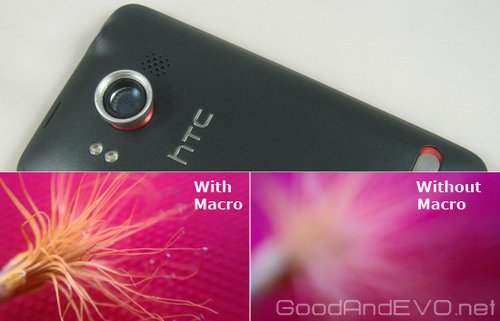 While I'm not particularly sure if attaching a magnet to your brand new insanely expensive handset is a good idea, this is one is pretty small so there should be little risks involved. Unless you count ruining the design of the backside of your phone, of course.
But a picture is worth a thousand words so let's allow the samples to do the talking.
Am I the only one considering getting one of these for my own cell phone?