Mad Catz has announced a new gaming controller for Android devices. Called the L.Y.N.X.9, this is by far the craziest design I've seen for a controller and looks like something out of a Transformers movie.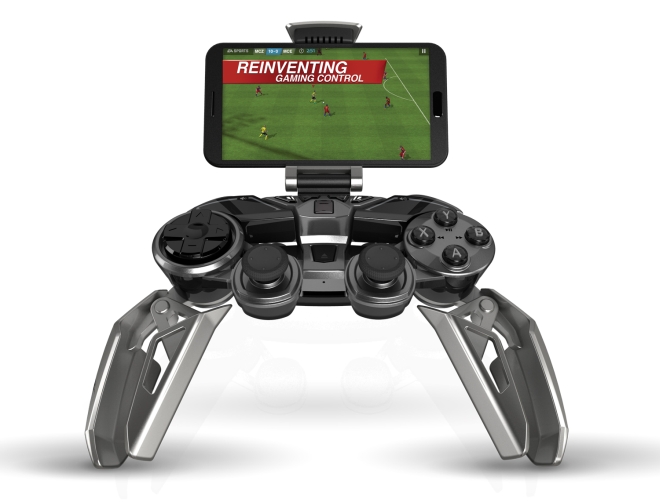 The similarities to Transformers don't end in just appearance. The L.Y.N.X.9 is capable of transforming itself into various form factors, using supplied accessories. You can either fold it completely, where it shrinks down to roughly the size of a spectacle case. You can extend its arms when you are playing, with extra detachable grips. You can add a smartphone mount on top to hold your phone in place right above the controller. There is also a QWERTY keypad mount that can be attached below the controller for typing.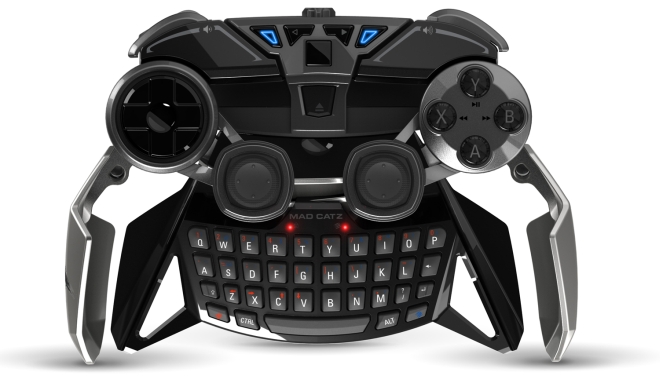 But by far the best party trick is the tablet stand. The stand will hold a seven or eight inch tablet in place on your desk at an angle so you can connect it to a TV. But you can also dismantle the controller and attach the pieces on either side of the tablet stand, so the entire thing becomes a giant controller with a screen in the middle.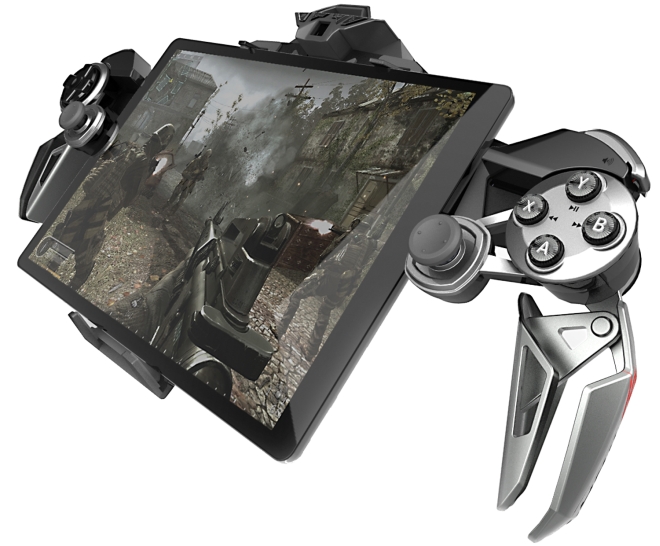 The controller itself connects over Bluetooth and works with Android as well as Windows PC. It has buttons for media playback and a trackpad for moving the mouse pointer on a PC. The built-in rechargeable battery lasts for 20 hours and charges via USB. Lastly, Mad Catz provides all the cables, including HDMI and an MHL adaptor for connecting to your TV.
All this of course comes at a price and the L.Y.N.X.9 costs $299. But if you're serious about gaming on your Android device then this is worth checking out.