We finally have a proper date from Apple regarding the launch of their latest and greatest operating system for the Mac. Apple CFO Peter Oppenheimer said during today's earnings call that the Mac OS X Lion will be available for download starting July 20, which is only a couple of hours from now.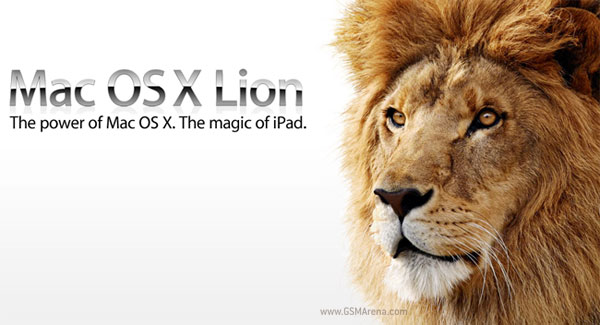 Just to refresh your memory, Lion will be available for download from the Mac App Store for $29.99 and will weigh in at around 4GB. For $50, you will be able to turn Lion into Lion Server. Mac OS X Lion brings 250+ new features, including stuff like advanced multi-touch gestures, full-screen apps, Mission Control for managing multiple desktops and application windows, Launchpad for quickly launching your apps from an iOS-like interface, Resume that saves the app state when you close them and resumes them from that state when you restart the app, Auto Save and Versions, which automatically saves files in the background and lets you browse through different versions of the file as it was being saved through a Time Machine like interface, Air Drop for wirelessly transferring files to other Lion users, new Mail application and built-in FaceTime and Mac App Store. At the same time, Lion also drops Front Row, JRE, Adobe Flash Player and Rosetta, that were part of previous versions of Mac OS.
Although there is no official word on it yet, we are hoping Apple also releases those new MacBook Air that are rumored to be launching sometime on July 20.