Lytro unveiled its proprietary self-titled camera – the first of its kind – back in 2011, and now its decided to follow it up with a new light field camera called Illum.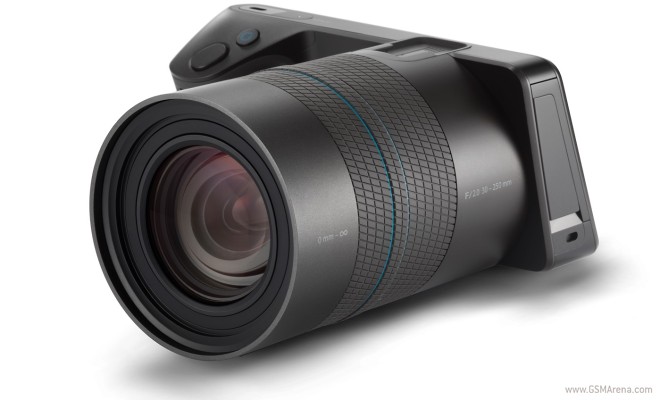 The Illum sports a more conventional design compared to the original's box-shaped configuration, as well as a revamped interface running on Android that lets you see your 3D scene while you frame it.
Lytro's light field technology measures more light information than traditional cameras by capturing the vector direction of light rays. This additional information means that you no longer have to focus on your scene beforehand, as the camera captures all of the required information and lets you choose your focus after you take the shot, as many times as you like.
Not having to focus has the added benefit of allowing the Lytro camera to take still images much faster, and the tilted sensor allows you to create 3D scenes without needing a second lens like with traditional cameras.
The Illum brings some additional benefits compared to its predecessor, and not just in terms of design. It now sports a larger 1″ sensor, and a 30-250mm equivalent lens range, which should give it even greater precision over focal depth. The device also sports a 4-inch articulating 480p touchscreen in addition to physical controls.
Unfortunately, the new design has resulted in a considerable increase in price: it's set to retail in July for $1,599, about four times as much as the original Lytro. Pre-orders are currently available at $1,499, while current Lytro owners can get an additional $200 off the purchase price.