Ride-sharing startup Lyft, whose cars are identified by a large pink moustache attached to the front, is getting rid of its signature Carstache, and replacing it with the Glowstache – a much smaller, plastic mustache (about the size of a banana), that glows during night, and is designed to float on Lyft drivers' dashboards using magnets.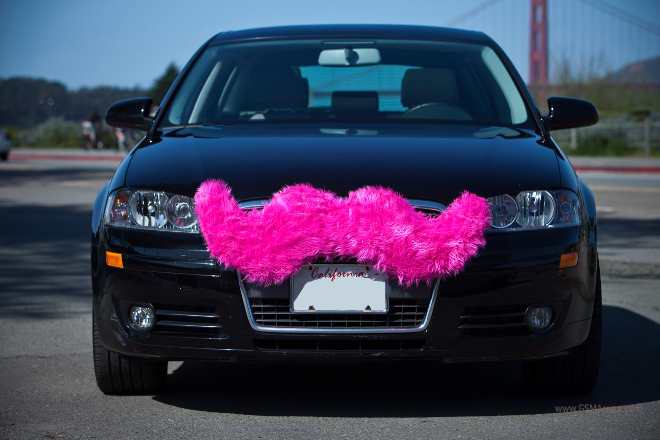 "It was this big giant fuzzy thing," said Lyft President John Zimmer, referring to the Carstache. "If you were going to an important business meeting, it might not be the best way to roll up."
Lyft collaborated with Ammunition, the design studio behind Beats by Dre, to work on the redesign. According to Jesse McMillin, the ride-sharing company's creative director, who was also involved in the process, "people were either like, 'I love it,' or 'I never want to get in a car like that'."
While the Glowstache is obviously meant to be easier and convenient for drivers to use, given that the novelty of the original Carstache started to wear off after repeated use – drivers usually take them off and re-attach them each time they start and stop their driving shift, it is also meant to reflect a more mature Lyft, Zimmer said. It is "more modern, more fresh, and also more acceptable for everyone."
Lyft will begin sending out glowstaches to drivers this month.