More proof, if proof was needed, that Android is all the rage these days was just thrown our way. Another manufacturer just entered the smartphone war and has the Google OS as its weapon of choice. We give you the Lumigon – a high-end device coming from "the heart of Scandinavia".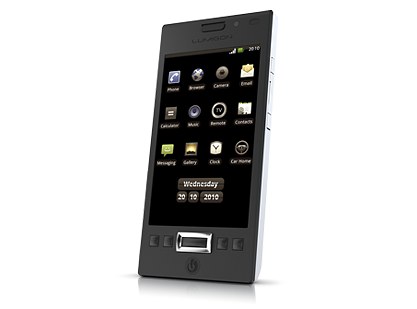 The most interesting part of the Lumingon smartphone is its 1 GHz Freescale i.MX51 processor, which is making its cell phone debut with the device. We are yet to see how that compares to the equally clocked Hummingbird and Snapdragon CPUs, though.
The specs sheet of the Lumigon continues with a capacitive touchscreen (though size isn't mentioned), Wi-Fi, Bluetooth and A-GPS. The multimedia department also seems well covered with an HDMI port supporting 720p TV-out, a 5 mega pixel autofocus camera with flash, 3.5 mm jack for audio, FM receiver and FM transmitter.
The Danish company has also included their own custom interface and some kind of remote control functionality in their first smartphone. It should come around the second quarter of next year so we'll see what those are all about.