There are drop tests and then there are 'throw everything you have in your house at it' tests and today we are going to take a look at one of the latter.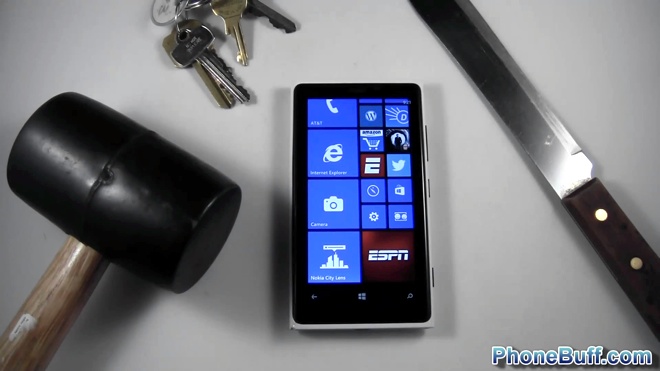 The test involves keys, knives and mallets and looks like it was devised by Adolf Hitler himself when he was not planning on taking over the world or trimming his mustache. And at the receiving end of these objects is the new Nokia Lumia 920.
The test involves rubbing keys in a very intimate manner, stabbing with a knife that looks like it was designed to cut people in half and an adorable but lethal mallet. Now the Lumia 920 has often been compared to a tank because of its heft but watching this video will make you think it's actually made from recycled German tanks. One thing's for sure, in case of a nuclear attack, the only thing left will be some cockroaches and the Lumia 920.
Thanks Nabkawe, for the tip.