We stopped by the Pantech booth at CES 2012 to see two more additions to the AT&T lineup of LTE-touting devices. The 4″ Pantech Burst smartphone and the 8″ Pantech Element tablet were kind enough to pose for a few pictures.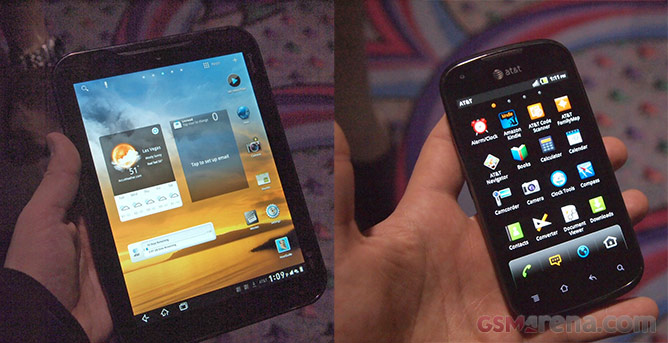 The $49.99 (on a contract, of course) Pantech Burst actually turned out a pretty nice Gingebread smartphone, upgradable to Ice Cream Sandwich later in the year. Its dual core chipset and Super AMOLED display allow it to make way better first impression than most other smartphones in its class.
We also handled the 8″ Pantech Element Android 3.2 Honeycomb slate. The waterproof device costs $299.99 on a two-year contract.