It's no secret that Verizon is strongly committed to LTE and the first handsets supporting the standard should hit the shelves in a few weeks. It's only now though that we are getting a hint of what they might look like.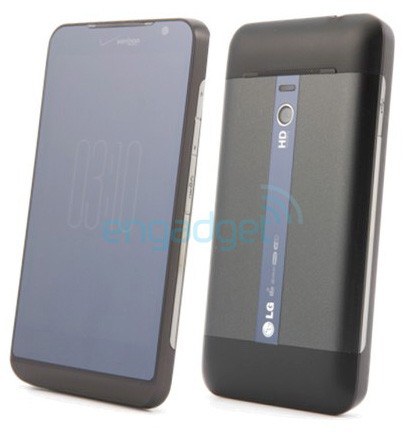 The sleek LG device pictured above is one of the first additions to the LTE army and if its specs are as good as its looks it might turn out to be a real killer. So far we can only confirm the Android OS, an HD-capable camera and Wi-Fi connectivity.
The rumored availability for the leaked LG Android smartphone is somewhere in the first half of 2011 so we'll have to wait a bit more before all questions are answered.