There was some news a while back that Microsoft would be releasing two versions of Windows 8.1: a standard-priced one and another offered at a discount.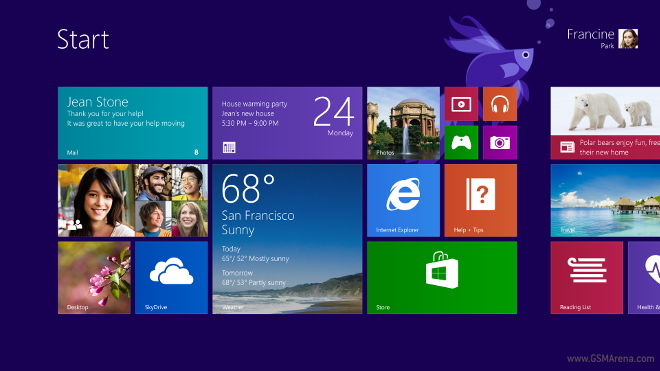 However, there were intimations that the cheaper version would come with some stipulations. It turns out there are, indeed some special conditions for anyone who wants to buy Windows 8.1 at a discount.
The lower cost version is only available to OEM manufacturers and Internet Explorer with Bing search is set as the default browser/search engine combo. Microsoft plans to make up for the losses in revenue by getting some ad-search money from the Bing queries that will accrue as a result of people getting the cheaper version of Windows 8.1
The Bing and IE default settings are pretty much the only differences between the regular and discounted versions of Windows 8.1. Also, it should be noted that these are just default settings for the OS, and that they can be changed, so you won't be stuck with using Bing or Internet Explorer on your Windows device if you don't want to.
For OEMs, it'll only cost them $15 to install the discounted version of Windows 8.1 on their devices, as opposed to the standard $50 price.
Do you think that the discounted price is even worth it? Saving $35 by having to adjust some settings doesn't seem like that big of a deal, but then again, there are many users who aren't tech savvy enough to do that. Think that Microsoft is making a smart move?