Samsung has released an interesting piece today on all of the work that has gone into the design of their Gear Fit smartwatch.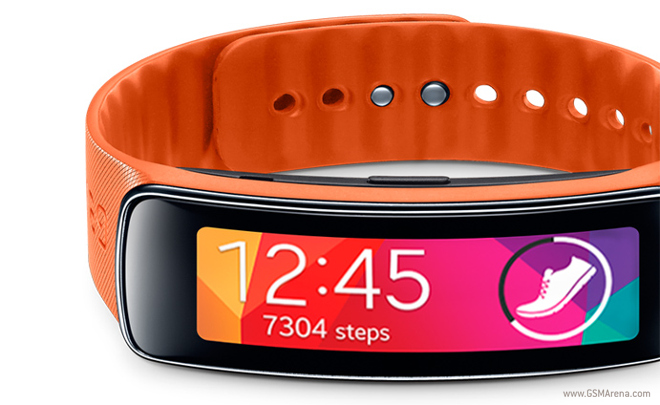 The story popped up on Samsung's official blog where they delineate the effort that went in to making the Gear Fit as comfortable, fashionable, and functional as possible.
The primary goal of the Gear Fit was to make the wearable as light as possible, as it is meant to track fitness progress, after all.
In addition to being a pedometer, the Gear Fit can also monitor your heartbeat and can also function as a timer and a stopwatch.
The 1.84" OLED display of the Gear Fit was purposely made curved: the curvature of the screen makes it more comfortable to wear. Samsung claims that they went through 100 different physical mock-ups of the Gear Fit to ensure that it perfectly fit a user's wrists.
Samsung also let out a bit of interesting information regarding just how the Gear Fit's screen displays information. Originally, the screen would only show info horizontally. However, Samsung, after considering feedback from consumers, opted to have its display show contents both horizontally and vertically in order to improve viewing angles. This should also help with outdoor use as well, which is important for outdoor fitness enthusiasts.
You can check out the entire piece by clicking the source link below. Does the fact that Samsung has put lots of thought into making the Gear Fit more than a typical wearable make you want to go out and buy one? Let us know in the comments!