Apple Maps are taking hits left, right and center lately. Just about everyone had something to say about the product Apple selected to replace Google Maps in iOS, but this last attack comes from the most unexpected of places.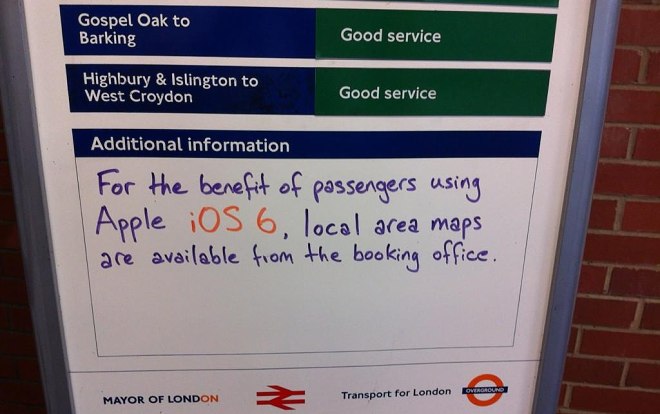 What you see above is a message from the staff at Hackney Wick underground station in London. The guys working there obviously saw the opportunity to make a great joke at the expense of the troubled app and didn't hesitate to take it.
We know it's not very professional, but it certainly made us laugh. Plus, we are sure it wasn't done with an ill intent. On the contrary – some humor in the morning might be just what all those commuting to work needed, especially considering the dreary weather recently.