On the phone and tablet side some devices have already been updated to run Android 5.0 Lollipop, the latest version of Google's OS. But the company's Android Wear platform has not yet made the jump. That could all change tomorrow.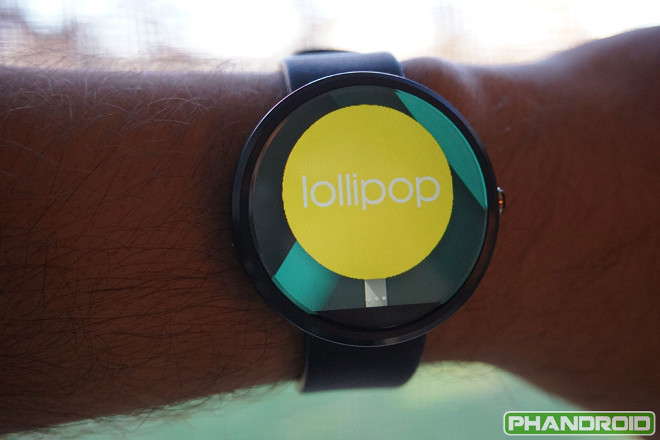 A new rumor says that's when the update to Android 5.0.1 Lollipop for Android Wear will start rolling out. This means the smartwatches that have been released so far running Google's wearable platform should all get the new software in the following days and weeks (since Google itself is in charge of updating the Wear devices).
The Lollipop update is set to bring many new features to Android Wear, as we detailed in a report last month. Battery and storage information for your watch will appear in the companion app for mobile devices, new watch faces will be made available (and you'll be able to switch between them from the companion app), new APIs will allow displaying weather info on any watch face, dismissed cards will be recoverable, a few quick screen brightness toggles will appear, the visually impaired get new options, and OK Google will reorder stuff based on your previous activity.
So it should be a worthwhile update, this. Furthermore, battery life might be improved dramatically for certain watch models. Keep in mind though that this is just a rumor, and that means there's a chance it won't pan out.