Samsung just keeps on pushing Android 5.0 Lollipop updates to more and more of its devices. Today's lucky recipient of the latest tasty treat is the Galaxy Note Pro 12.2 LTE tablet, the huge device that was launched last year.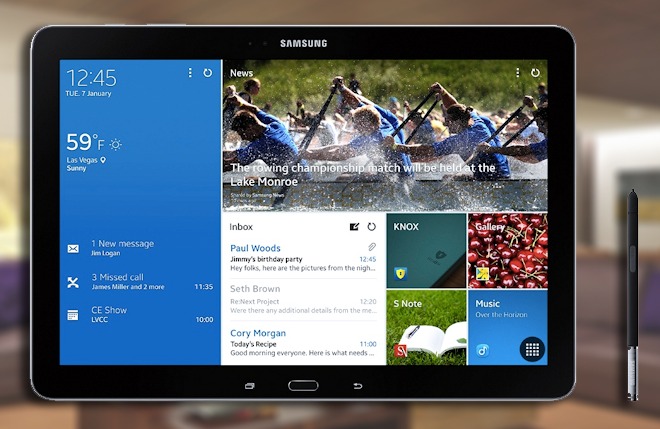 The update will take it to Android 5.0.2, and it's currently available only in Switzerland, for units sold unlocked. You can apply it through Kies, Samsung's desktop software, or wait for the over-the-air rollout to reach you. Remember that Samsung likes to release such updates in certain countries first, and if everything goes to plan then the software is pushed to other territories afterwards.
So regardless of where you picked up your LTE-capable Galaxy Note Pro 12.2, the new bits should be headed towards you within the next few weeks. If your device is from Switzerland, then after applying the update you'll be running build number P905XXUABOD7.
As with all Samsung Lollipop releases, this one too should include the new UI infused with Material Design, faster performance, a new lock screen, and many more goodies.