Live video streaming app Meerkat, which is currently iOS only and has got a lot of coverage recently, is finally coming to Android. In a tweet sent out yesterday, the company announced that it's opening up the Android version of the app to external beta testers.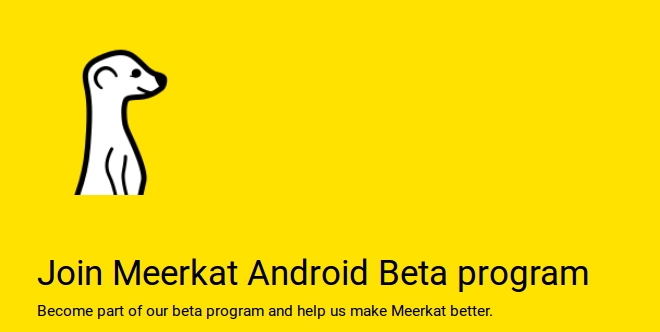 To join the Meerkat Android Beta program, head over to a Google Docs form (click the Source 2 link below), and fill in the required information, which includes your name, Twitter handle, and email. It isn't yet clear when the app will be released to everyone though.
For those who are not in the know, Meerkat allows you to stream live video from your smartphone to all of your Twitter followers at once. The news comes just a couple of weeks after Twitter announced that an Android version of its own Meerkat competitor, dubbed Periscope, is coming soon.