Remember Pulse? Once a very well regarded news reading app for mobile, it got acquired by LinkedIn back in 2013, and we haven't heard much about it since. Until today, that is. LinkedIn is now relaunching the app in both the iTunes App Store and the Google Play Store.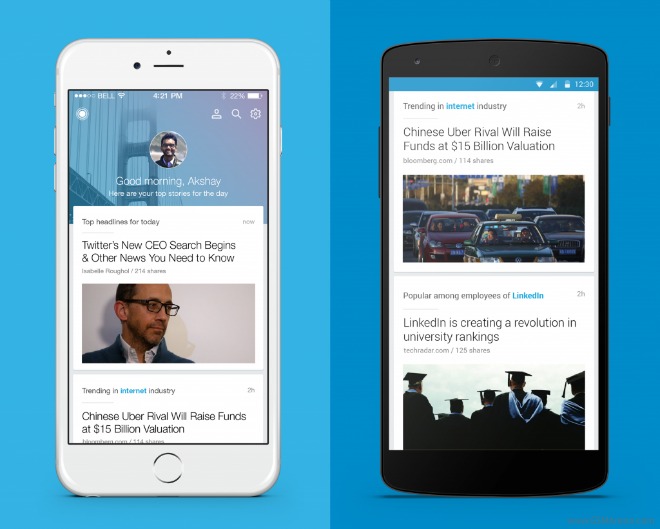 The new Pulse has been rebuilt from the ground up to deliver personalized news that's based on your LinkedIn connections. Or, as the company puts it, "your professional world".
The app features a new card-based design that's much removed from what it used to be. LinkedIn wants it to be known as the "world's first personalized news digest". You log in with your LinkedIn credentials, as you'd expect, and after that you don't necessarily have to add any sources in order to immediately start seeing content. This is because the app will give you news based on the industry you work in, as well as people you're connected to or follow on the social network.
As you scroll through stories, you can dismiss or save either one for later reading. You can also easily follow the author of an article. The more you interact with the app in these ways, the better it should become at tailoring content to your tastes.
The new app can notify you every time your LinkedIn connections are mentioned in the news, if you so wish. Interestingly, Pulse has organic content too, with more than 130,000 unique original articles being directly published every week. And Pulse technology powers most of what you see on LinkedIn's homepage feed, along with the weekly email digest sent to the social network's users.
The new Pulse has replaced the old app in both Apple's and Google's storefronts. However, the old Pulse will continue to work for existing users until the end of 2015.