LinkedIn has officially brought its app to the Nokia S40 phones in an attempt to expand its user base even further. This means that if you own a Nokia Asha, you will now get a chance to connect to the largest professional network right from your handset.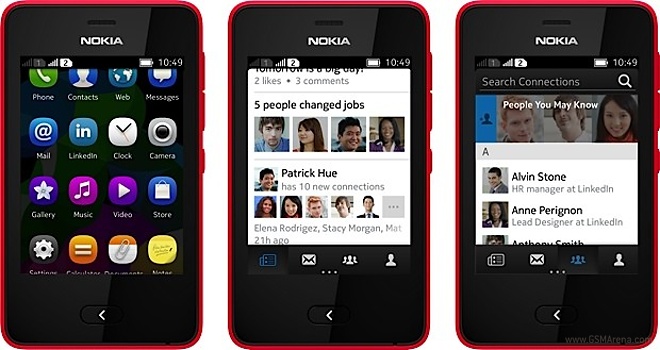 The newest LinkedIn app is designed exclusively for Nokia S40 phones and the applications is said to works Asha smartphones like Nokia Asha 501, Asha 305, Asha 306, Asha 308, Asha 309, Asha 310 and Asha 311.
LinkedIn for Nokia S40 phones allows you to find and connect with members of the platform across the globe, stay up to date with people from your network, read the latest industry news and learn who visits your profile.
The app is currently available in English, Spanish, Portuguese, Indonesian, Malaysian and Russian languages. LinkedIn for Nokia S40 and Asha devices can be downloaded from the Nokia Ovi store.