The LG G Pad 7.0, the smallest in the new series of tablets announced by the Korean company at the MedPi trade show earlier this month, has been pictured in France.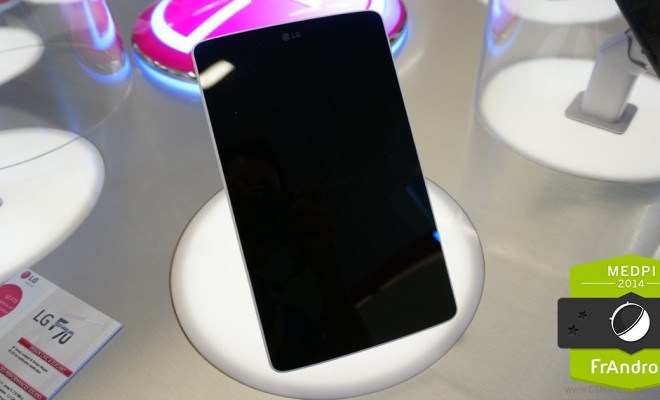 The new hands-on images highlight some odd design choices for LG's tablet lineup, including a relatively thick waistline and an oddly placed microSD slot on the top of the device.
The G Pad 7.0 will have no metal elements like its G Pad 8.3 predecessor, and will instead be plastic throughout. Also the speaker located around the bottom of the back could end up getting covered by your hands or another surface.
Previous leaks have revealed that at least the smallest member of the new G Pad family will be markedly underwhelming when it comes to specs. A 1280 x 800 pixel display and Snapdragon 400 processor, alongside 1GB of RAM and 8GB of internal storage are a far cry from the 1920 x 1200 pixel display and quad-core Snapdragon 600 CPU found on the G Pad 8.3.
Color variants include black, white, and blue. Here's hoping that the new G Pad 8.0 and 10.1 variants will have a bit more under the hood.