Wires are for suckers – wireless is where it's all at. LG unveiled the Wireless Charging Pad, a.k.a. WCP-700, which lets you charge you phone without having to plug the charger cable in.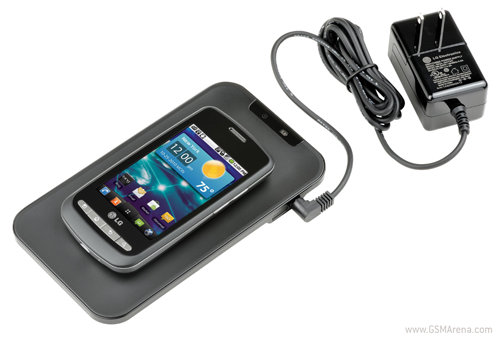 Cool, huh? Well, you have to put the phone within 7mm of the center of the Wireless Charging Pad but still – no cables go in…
The LG WCP-700 Wireless Charging Pad is compatible with eCoupled Qi technology, but I couldn't find a list of compatible phones/back covers/batteries that will work with the Pad (the HTC Thunderbolt is the other phone I've heard is compatible).
The Wireless Charging Pad needs the phone to be placed quite accurately to work – within 7mm of the placement guide – but features three types of feedback to show you you've hit the spot (an LED along with audible and tactile feedback).
Now, I hate having to plug in my phone as much as the next person but now that I think about it, I can still use the phone while it's charging – sure I can't get too far away from the charger but it's still much further than 7mm.
Anyway, the LG WCP-700 Wireless Charging Pad is coming in early April for $70 (€50).