LG is launching the Watch Urbane LTE in South Korea on LG U+ tomorrow. The watch will cost KRW 650,000 ($590/€540) and will come with a contract for KRW 10,000 a month ($9/€8.3).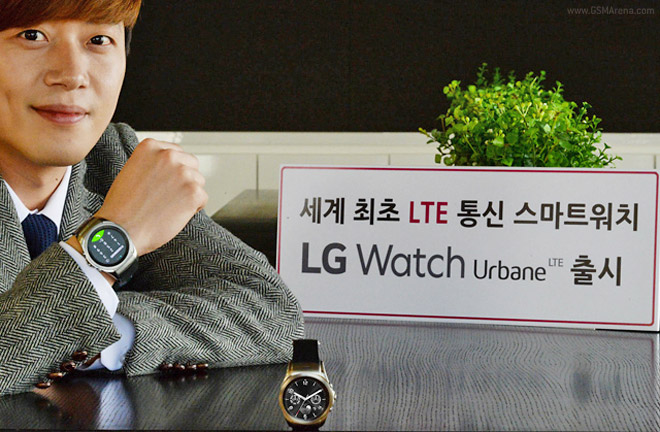 With it you'll get 50 minutes of voice calls – the Urbane LTE can do regular and VoLTE calls – 250 messages and 250MB of data.
This is the first smartwatch with LTE connectivity and it's backed by the biggest battery in a watch yet, 700mAh. The LG Watch Urbane LTE can work with a smartphone like the others, however, with its own data connection it can be fully independent too.
Besides replacing your smartwatch, it will also try to replace your wallet. It has NFC-based mobile payment system that can pay for your movie tickets, for example. In total 50,000 merchants in South Korea (including city transportation) will accept payments from the watch.
Note that the LG Watch Urbane LTE runs a proprietary OS (derived from WebOS). It's a very different device from the non-LTE Urbane (which runс Android Wear).
There's no indication that the Urbane LTE will be available outside of South Korea. If you're there you can check out our hands-on impressions from the MWC.