Angry Birds Rio is going to be preloaded on every upcoming Optimus starting with the Canadian Optimus 2X.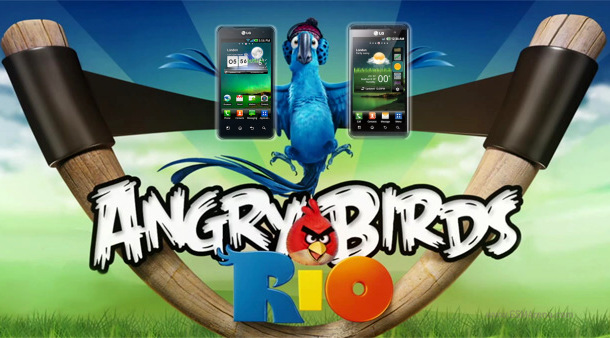 You can bet the LG Optimus 3D and Optimus Black are getting Rio as well as the regions where the Optimus 2X is still scheduled for launch.
According to LG, "Angry Birds Rio will help showcase the power, smoothness and speed of LG's Optimus series of Android smartphones to our customers".
There is no official information on the specific Optimus models entitled to go with Rio out of the box except this: "Angry Birds Rio will be available on LG's Optimus Series smartphones starting in the second quarter of 2011″.
I am not sure how exactly a 2D game will squeeze the power of a Tegra2-based device or will play in LG's favor since it's a free title everyone can get from the Android Market. May be LG is talking for an ad-free version, but somehow I doubt that.
Whatever LG is thinking this won't make the people wait in line for an Optimus smartphone.