LG Display has announced today that its has started development of the "the first circular Plastic OLED" display to be featured in their G Watch R smartwatch.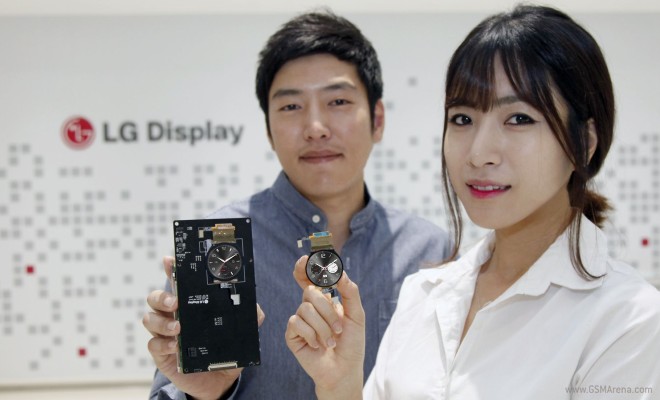 The rounded P-OLED display is set to have a diameter of 1.3 inches and a thickness of just 0.6mm.
The G Watch R was announced by LG late last month as one of the first high-end wearables with a rounded display and stainless steel frame. LG even took a jab at Motorola's upcoming Moto 360 smartwatch, claiming that the latter offering isn't able to use the entire surface of the watchface as a display.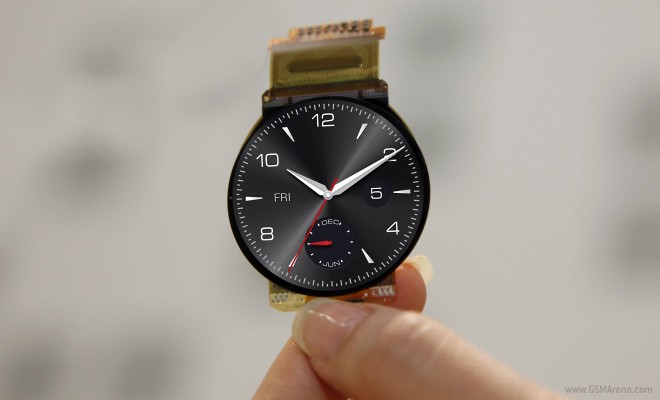 The 1.3″ display sports a resolution of 320 x 320px, and will be able to be kept on at all times thanks to the Power Save Mode (PSM) technology, which enables the screen to retain the same resolution from the integrated power circuit. P-OLEDs also are able to provide infinite contrast ratio by being able to entirely turn off black pixels.
For more on the LG G Watch R, which is slated to be the first LG wearable to run Android Wear, be sure to check back for our detailed hands-on from IFA in Berlin.