Today Microsoft has announced the expansion of its strategic agreements with Android OEMs for preinstalling its productivity apps on devices running Google's mobile operating system. The first step in this strategy was revealed in March when we found out that Samsung and Dell agreed to preinstall Microsoft's apps on their devices along with a few smaller, regional players.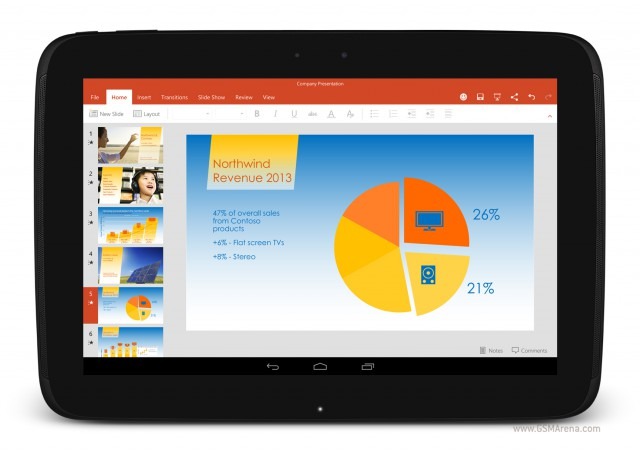 And now the software giant is adding 20 more OEMs to the list, the most well-known of which are LG and Sony. This round seems to concern only tablets, by the way. So, "in the near future", these companies will ship tablets with Word, Excel, PowerPoint, OneNote, OneDrive, and Skype preinstalled.
Here's the full list of OEMs involved:
• Axdia International GMBH – Germany
• Cube – China
• DL – Brazil
• General Procurement – United States
• Grupo Nucleo – Argentina
• Haier – China
• Inco – Mexico
• Ionik GBMH – Germany
• Iview – United States and Latam
• LG – Global
• Multilaser – Brazil
• Noblex – Argentina
• Pacific (Vulcan) – Mexico
• Philco – Argentina
• Positivo – Brazil
• Prestigio – EMEA
• Sony – Global
• Teclast – China
• TMAX Digital – North America
• Wortmannn – Germany
You should expect to see the aforementioned Microsoft apps coming on the Sony Xperia Z4 Tablet, which is due to finally become available sometime during the next 90 days. They will also be shipping on a new LG tablet that we assume will be revealed soon.