LG's press team announced today the launch of a pair of compact LED projectors, as part of the company's Minibeam range. Both focused on portability, the two devices are otherwise quite different in specs and usage scenarios.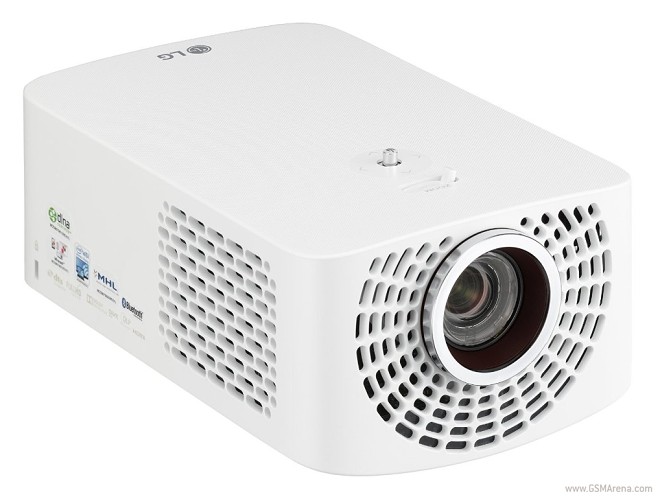 The top of the line model is called PF1500 and comes with a FullHD native resolution, which it can output at diagonals up to 120 inches. The projector also has an optical zoom feature which enlarges the image by a factor of 1.1.
The PF1500 supports wired and wireless mirroring with your choice of tech, be it smartphone, tablet or PC. Additionally, it can can wirelessly output sound via Bluetooth for a hassle-free audio setup.
LG promises a lifespan of up to 30,000 hours, which translates to over 10 years if kept on for 8 hours a day, which for all purposes practical is unlimited. The maximum brightness is 1400 ANSI lumens, and if you're wondering why then the model number features the 1500 number, one possible explanation can be found in weight, which is 1.5kg. It's also pretty compact at 132 x 220 x 84mm.
The other model is a bit more modestly equipped, but has a headline feature of its own – a TV tuner. Dubbed PW800, the TV replacement solution on the go outputs a 1280 x 800 pixel resolution at up to 100-inch diagonals. Brightness is rated at 800 ANSI lumens, and the same 30,000-hour lifespan is quoted. This second unit is a lot more compact, though, and measures merely 140 x 140 x 50mm, while weight is only 0.6kg.
The press release states a market availability starting "this month" in the US and Korea, with the rest of the world following in the coming weeks. Prices haven't been officially revealed, but a quick search on Amazon yielded a $999.99 price tag and 3 to 6 weeks before shipment. The PW800 isn't listed yet, though.