LG officially announced its G2 flagship smartphone and as tradition dictates, LG has launched a bunch of the promo videos to detail its coolest features.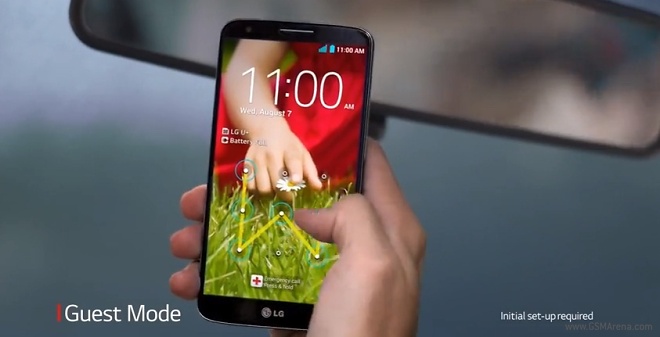 The LG G2 got 14 videos that describe various aspects of the smartphone. We have a picked the most interesting among them and are giving you the chance to check them out now.
The first promo lasts about a minute and a half and has the "learning from you" tagline. It describes how the smartphone adapts to your needs, serving you better with time.
The second LG G2 clip shows us the design story of ultra-sleek smartphone along with its gorgeous display and the hardware buttons at the back.
Next up is the guest mode promo which talks about the special feature of the device that allows you to share your G2 with your friends, colleagues and kids without being afraid that they will mess up your settings or apps.
LG has few more clips that highlight the cool features of the G2 smartphone. You can check them all in the source link below.