While many countries across the globe are enjoying the latest standard for wireless communication, the huge market that is India is struggling to keep up the pace with current technology. The lack of LTE enabled smartphones along with the high cost for deploying the next-generation networks has kept the country stuck on 3G.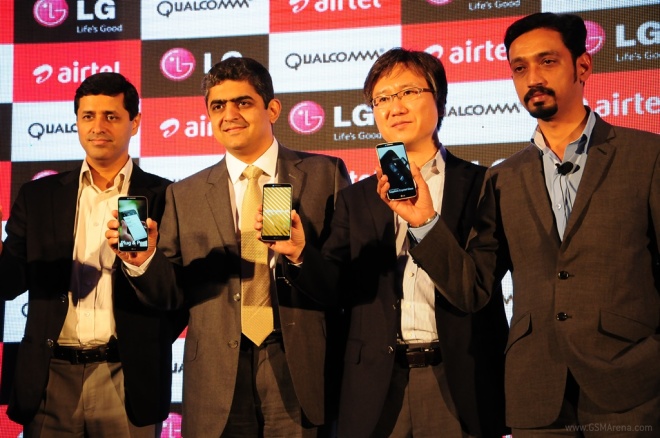 Now, two of the biggest names in the tech industry – Qualcomm and LG have joined forces to bring the fourth generation mobile telecommunications technology experience to the consumers in the sub-continent.
India has very low cellular penetration rate and it also represents a major target for growth in the TD-LTE space. So, obviously companies like Qualcomm and LG, which are among the leaders in LTE support, want to make the most out of it before everyone else catch up.
So, what exactly are LG and Qualcomm doing in India? Both companies are hard at work pushing the LTE technology across the country. LG has launched the LTE variant of its flagship smartphone, the G2 in the country and is encouraging consumers to try the next-generation mobile internet service. Like many recent flagships LG G2 4G LTE version is also powered by Qualcomm's Snapdragon 800 processor, which features integrated LTE.
Meanwhile, Qualcomm is already on its 4th generation LTE multimode modem and offers LTE Advance with carrier aggregation. This means that you can use your LG G2 4G LTE unit with multiple LTE carriers.
According to LG Mobile's product and marketing head, Mr Amit Gujral – "The 4G is a much awaited and relatively new mobile telephony in India, but its many benefits will ensure its fast acceptance. 4G will become mainstream in India by the end of 2015 and LG G2 is a first step to realize the new mobility service for the Indian Consumers."
Dr. Sandeep Sibal country manager and vice president of business development for Qualcomm India & South Asia said "This significant milestone sets a new benchmark for smartphone experiences such as superfast web browsing, high definition video streaming and console quality multiplayer gaming."
Qualcomm in association with LG Electronics and Bharti Airtel have set up an LTE experience zone in Bangalore for you to try the blazing speed service and innumerable possibilities of 4G LTE. So, if you are around the city, then do visit the center to see the latest technology in action.