LG has launched the LG Optimus Z, which goes for the current high-end Snapdroid formula – a 1GHz Snapdragon CPU running Android 2.1 Eclair. The LG Optimus Z is 11.05mm thin and encased in matte-finish metal and… oh, wait it's South Korea only. Well, for those of you who live in South Korea, here's what else the Optimus Z has to offer…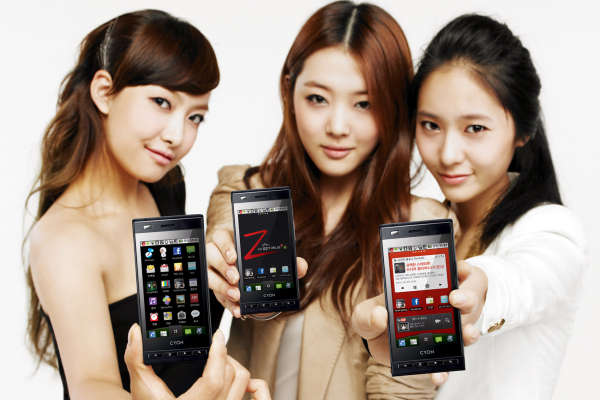 The LG Optimus Z will launch with Android 2.1 but there will be a 2.2 Froyo update by the end of the year. The screen is a "Hyper HD LCD", 3.5" big with WVGA resolution (no, I don't know what the "hyper" or "HD" labels are referring to).
The LG Optimus Z packs a 5MP camera though no mention of what the video capture is like. Anyway, DivX and Dolby Mobile vouch for a quality multimedia experience. And if you get bored with the content on your phone, the T-DMB mobile TV should keep you entertained. The 1,350mAh battery should have enough juice for hours being doing your couch potato routine on the go.
The LG Optimus Z has something called "On Screen Phone", a feature which lets you control your Optimus Z from the computer. The phone's UI is displayed on the computer screen and you can go ahead and use apps as you would on the phone. The connection can be made over the data cable or even Bluetooth.
Another interesting sounding feature is the Drag & Shake, which lets you share files with other phones "with a simple shake of the handset". The press release is kind of vague on how this works though (maybe something like this?).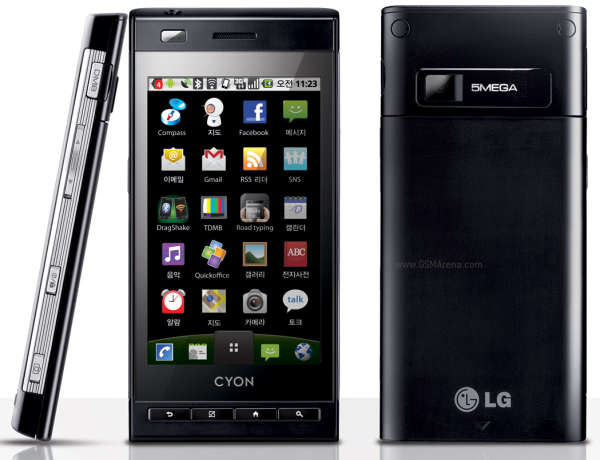 Oh, and here's the fun part – LG has preloaded the Optimus Z with the top 100 popular apps in the Android Market and an extra 70 apps that aren't in the Market. Sounds like bloatware-city if you ask me.
The LG Optimus Z (LG-SU950/KU9500) is offered through SK Telecom and KT. LG say there are more Optimus phones on the way and an Android tablet (expected in the fourth quarter of 2010). But you probably knew that already. What we don't know however, is why there is no European Snapdroid by LG?