Good news, fellas! LG Optimus 3D has just landed in our office and promises to stick around for a quick and dirty preview. The stereoscopic screen and the two cameras capable of capturing both stills and images in 3D are more than enough to make this one of the most interesting droids of the year.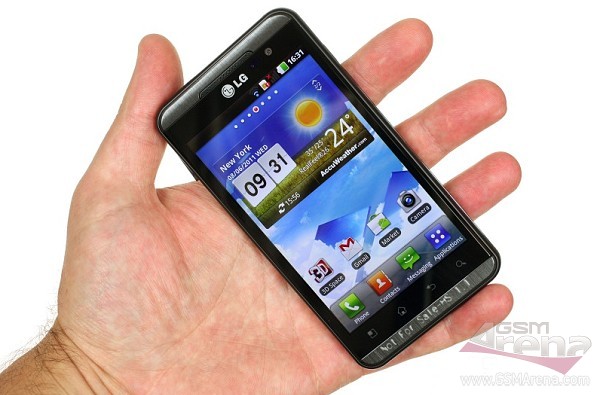 But it doesn't really end there – the LG Optimus 3D packs a powerful "dual core, dual channel, dual memory" TI OMAP 4430 chipset, which according to LG should outperform everything there is to outperform. So even if 3D isn't your cup of tea this one should remain on your short list.
And if you do happen to be a fan of displays that offer an extra dimension, then the Optimus 3D is probably as good as it going to get for you. And here we come to try and answer the questions you have about the device before you fork out the cash.
Our first impressions are pretty positive and we can clearly see that the LG engineers have come a long way with the smartphone since our first meeting with it in February in Barcelona. The screen has been notably improved and is now pretty comfortable to use in 2D mode too. The limited viewing angles are all gone and the image quality is now way better.
We'll see if they also got the performance right when the preview is complete. We are hoping that the following hands-on video will suffice to make the wait more bearable. Yup, the stereoscopic effect can't be seen on the regular 2D video, but it's there and you can consume various 3D content – ranging from the 3D clips and videos you shoot yourself, the YouTube 3D channel (most videos look great) and the few videos and games LG has pre-installed on the phone. Yes, there are four 3D games to choose from – Let's Golf, Nova, Asphalt 6 and Gulliver's Travels.
What we noticed is the perceivable "coolness" factor of the 3D visualisation is quite subjective. In other words, depending on your brain and eye characteristics, you may find it burdensome or headache-inducing. But then again, that's true for every 3D HDTV out there and even 3D movies. But the small size of the Optimus 3D screen seems to exaggerate that peculiarity for some of the people we had trying it out.