LG has released a new variant of its Windows Tab Book tablet that's set to run on just Android.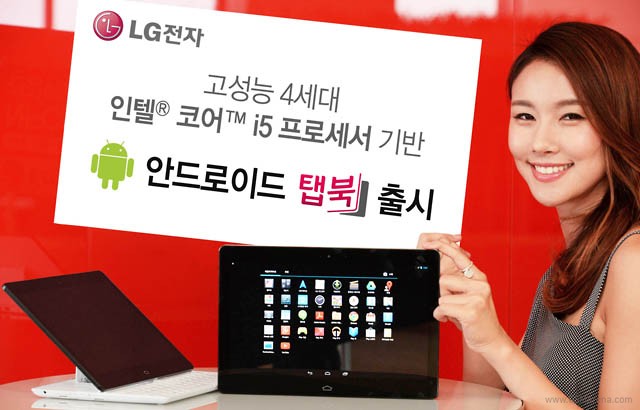 The Tab Book is similar to its Windows counterpart (announced at CES this year), except that it uses its quad-core 2.6GHz Core i5 processor to run Android 4.2.2.
The tablet/notebook hybrid has the same sliding keyboard under 11.6″ fullHD IPS display, while you'll find a hefty 128GB of SSD memory, 4GB of RAM, and integrated Intel 4400 HD Graphics. There's also two USB 3.0 ports and a HDMI port, which makes it quite a capable, especially considering it only has to run Android.
LG will be launching the Tab Book (11TA740) in its home market of Korea in a white color variant initially. It's unknown why this particular Tab Book version will only be running on Android, but one theory is that it's hoping to save money from having to buy a license from Microsoft for Windows.
Either way, the retail launch price is as yet unannounced, but here's hoping you'll be able to sideload the a version of Windows onto the tablet as well, if you happen to have a license.
Update: We have just learned that LG will allow customers to install Windows alongside Android for an extra fee in this variant of the Tab Book. So far, it is a Korea-only release.