As smartphones start to pay more and more important part of our lives it gets more important than ever that their batteries don't give up on us in critical moment. That's why the portable chargers have been selling pretty well lately and understandably major manufacturers want to be a part of that business. LG has unveiled a portable charged named PMC-510 that should give you that extra autonomy when you are on the go.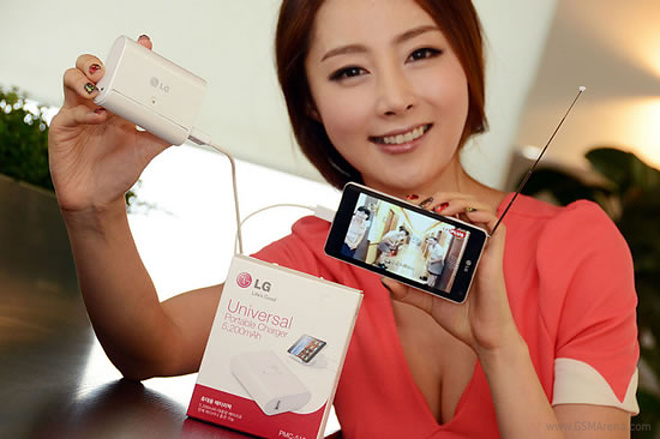 LG's PMC-510 portable charger is pretty compact and boosts a 5,200mAH lithium-ion battery. The on-the-go charging solution weighs about 152g and fits easily in your pockets.
LG has provided a switch in the charger, which helps you to select the priority charge. The PMC-510 will soon be made available in Korea. Let's all hope that the product will be released globally.
Thanks Roshan, for sending this in!