Sometimes I think Japan has all the fun – take this new LG phone for example. The LG L-03C packs a 12MP camera (not that uncommon nowadays), with 3x optical zoom (still very uncommon) – but unless you are a NTT DoCoMo user, you'll probably never enjoy making a call on an LG point-and-shoot camera…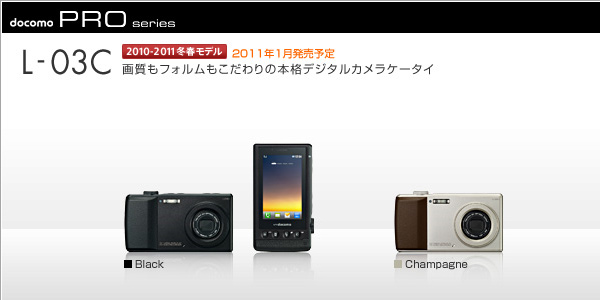 The LG L-03C phone packs a 12MP CCD image sensor and Pentax lens that offers 3x zoom. Are LG and Pentax trying to drum up competition for the Lumix phone (which coincidentally is for NTT as well)? Xenon flash and 720p video recording round off the camera specs.
The screen on the LG L-03C is a 3" WVGA touchscreen and while the phone is fairly compact in terms of height and width (112 x 60 mm) it's 17.3mm thick on average, which swells up to 22mm in the thickest part.
Don't expect any smartphone goodness though. And while the LG L-03C does support GSM networks, it's headed to NTT DoCoMo in Japan (expected to arrive January next year) and there's not a word on it ever going westward. Shame, as LG doesn't have a horse in the GSM 12MP camera race yet.
Source (Site in Japanese)