LG has announced a new wearable device called KizOn that will let you keep a track of your children. The device includes built-in wireless and networking functionality and is worn on your wrist like a watch.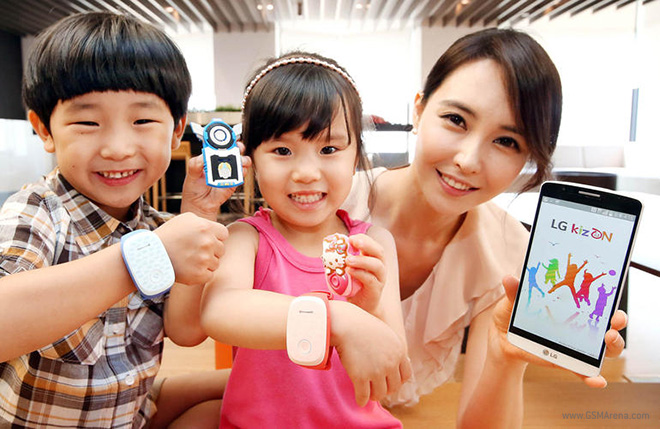 KizOn includes GPS, Wi-Fi and calling functionality that will let you keep a track of your children's whereabouts on your smartphone. You can configure the device to call one particular number that can be changed from your smartphone. You can also call the device from a phone and if the child does not answer the call within ten seconds from one of the pre-configured numbers, the call is automatically accepted so that the parent will be able to use the microphone on the device and listen to what their kid is up to.
It must be noted that the KizOn is not a smartwatch and other than the calling and location tracking has no other functionality.
The KizOn is said to have a battery life of 36 hours and you will get an alert on your smartphone when the battery is low. It is made out of eco-friendly polythiourethane (PTU) material that is water-resistant as well as stain resistant. It comes in three colors, pink, blue and green, featuring popular animation characters. Judging by the picture, though, the device is ridiculously large and more designed for a man's wrist than a child's.
The LG KizOn will launched in South Korea July 10 and later this year in North America and Europe.