The Twilight books and movies have some very devoted and very vocal fans – and LG has just the thing for them. A Twilight-branded LG GD510 Pop launched in France, a day after the second installment of the Twilight Saga hit theaters there…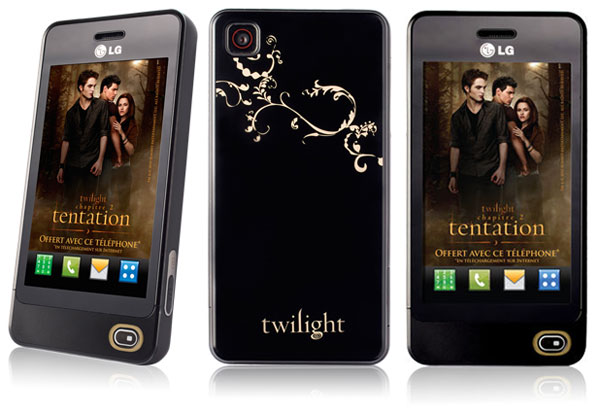 The special-edition LG GD510 Twilight got a new paint-job, complete with a Twilight logo on the back and 8 preloaded Twilight wallpapers featuring the three stars of the movies – Taylor Lautner, Robert Pattinson and Kristen Stewart.
But it's not just the wallpapers – if you buy an LG GD510 Twilight, you can download the second movie, New Moon, for free until the 31st of December.
The LG GD510 Twilight has all the features that the non-vampiric version, the LG GD510 Pop has, and it is available for 199 euro. To get to download the New Moon film for free, you need to get it from Orange though.
Source (Site in French)