Slow-motion-filming-specialists-slash-arms-enthusiasts over at FullMag took it upon themselves to destroy an LG G4 in style and had a go at it with a French assault rifle.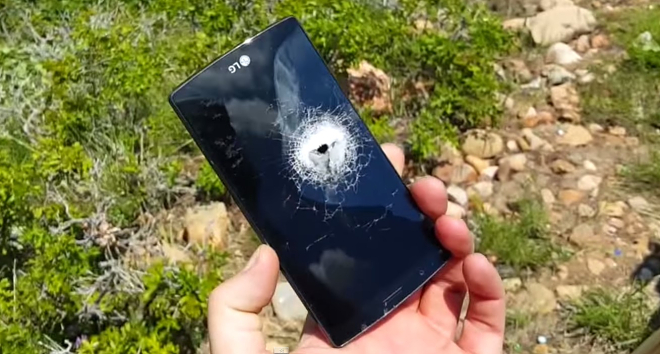 More of a fun afternoon at the shooting range than an actual durability test for the G4, the endeavor yields the results you would expect from such unfairly matched opponents.
The authors seem to have nothing but praise for the poor G4, going on about its expandable storage, removable battery and camera features. Wide aperture, simultaneous recording with both cameras and whatnot, they still ruthlessly ended its existence.
They are less excited about the FAMAS or what Wikipedia will tell you is basically a French abbreviation for an assault rifle made in Saint-Étienne. Complaints were made mostly about its trigger action, with "jelly doughnut" being mentioned in that sentence.