The LG G2 has been on sale in the United States for a couple of weeks now, so I managed to snag some quality time with an AT&T version of the company's flagship. The smartphone is offered by AT&T for $199.99 with a two-year contract.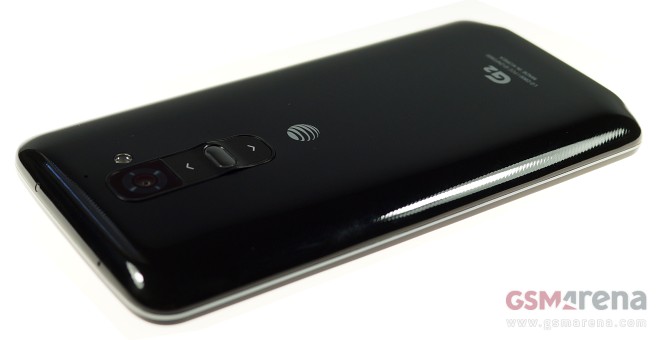 Save for the lack of FM radio, the AT&T LG G2 sports the same specs as its international sibling. The highlights include a screaming Qualcomm Snapdragon 800 SoC, 5.2" 1080p IPS+ display, 32GB of built-in memory, and a 13MP camera with optical image stabilization and 1080p video recording at 60fps.
The most notable difference between the LG G2 for AT&T and the internationally available model is the retail package. The AT&T handset comes in the carrier's white/orange box, where users will find only a charger, a USB cable, SIM removal tool, and some booklets.
There are no headphones bundled with the LG G2 for AT&T. This is hardly a surprise though – we were told that this will be the case at the smartphone's launch event.
Lately, AT&T has done a solid job in keeping the branding on the devices it offers quite subtle and thankfully, the G2 is no exception. Visually, there is no difference between the smartphone for AT&T and the version we reviewed, save for the discreet carrier logo on the back of the smartphone.
Software-wise, the LG G2 for AT&T boots Android 4.2.2 Jelly Bean, dressed in the company's feature-rich UI. There is a good deal of AT&T bloatware on board, though it can be removed from the device.
We ran the usual set of performance tests no the LG G2 for AT&T and found the device to perform exactly as the international version. You can check out the review of the latter over here.
In the current smartphone market landscape in the United States, the LG G2 sits among the most powerful and capable devices money can buy. The Korean manufacturer has taken a unique approach towards the handset's ergonomics which I found quite likeable. The G2 certainly deserves a spot in the shortlist of anyone looking for a top-end Android smartphone.