The folks at iFixit have managed to get their hands on the new LG G Watch Urbane, which means it's time for yet another teardown. The G Watch Urbane is LG's latest smartwatch running on Android Wear and also the most expensive one so far.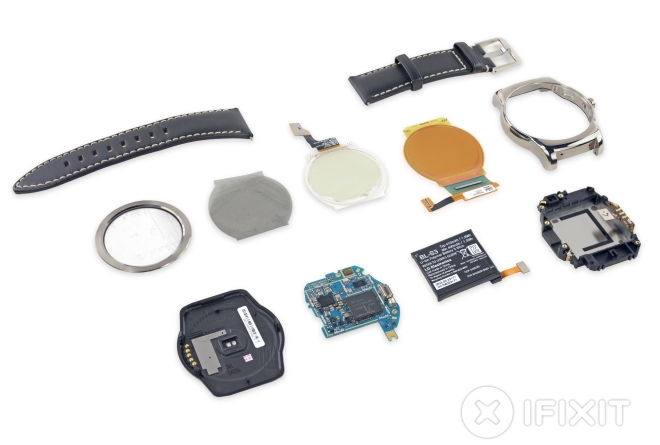 Even though on the outside the G Watch Urbane has a shiny gold or silver finish with new leather bands, on the inside it is still pretty much the G Watch R. iFixit found that the Urbane was quite easy to repair, with the only issue being most of the parts being glued together to save space and seal the watch from dust and water. The problem with glue is it makes it harder to put the device back together the way it was.
The parts inside were nothing new. There is the Qualcomm Snapdragon 400 SoC, 512MB RAM, 4GB memory, 1.3-inch, 320×320 resolution P-OLED display, and 410mAh battery, same as on the G Watch R. The Urbane, like the R, does support Wi-Fi, which comes in handy with the new Wi-Fi connectivity option in Android Wear 5.1.
You can watch the full teardown in the link below.