The Google I/O keynote is going at full swing and we've got new announcements coming in every minute. The company confirmed that the first two watches that were announced alongside the Android Wear debut in March, the Motorola Moto 360 and the LG G Watch, will be water resistant.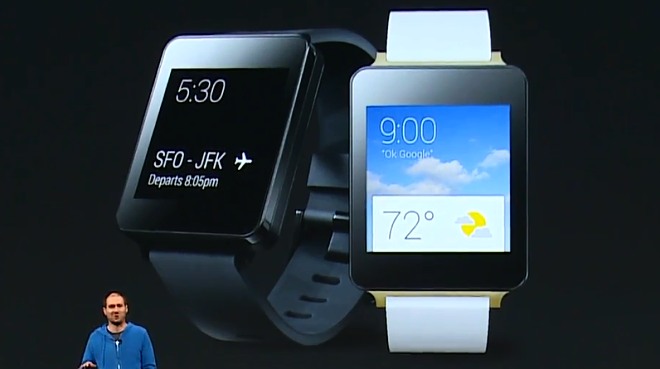 The water resistance is certainly very important for a smartwatch and these are some great news to everyone who wanted to give Android Wear wearables a try.
More importantly the company announced the availability details of the two devices. The LG G Watch is going on sale today on the Play Store, while the Motorola Moto 360 will follow later this summer. Pricing is yet to be confirmed, but that's obviously a matter of hours now.