LG unveiled the Chromebase – an all-in-one 21" desktop running Google's feather-light Chrome OS. The device will be showcased next month, during CES 2014 in Las Vegas.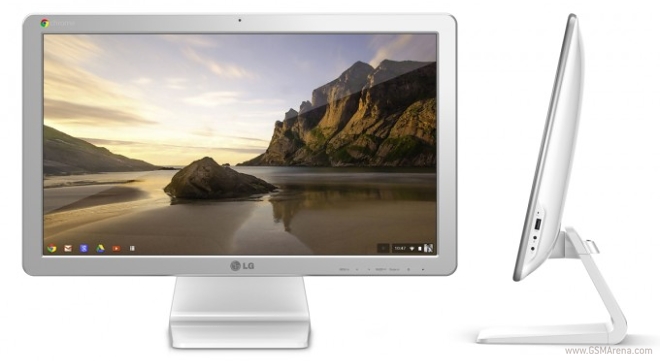 The LG Chromebase is powered by Intel's fourth generation Celeron CPU. The display is a 21" Full HD IPS unit which can double as an external monitor via a dedicated HDMI port.
The Chromebase packs 2GB of RAM and 16GB of built-in memory, as well as a 1.3MP camera for video calls. In addition to the abovementioned HDMI port, the device features a trio of USB 2.0 ports and one USB 3.0 port. LG's available accessories for the desktop will include a keyboard, a mouse, and a cable organizer.
There's no word on pricing or availability of the LG Chromebase. We'll find out more about the device next month in Vegas.