Earlier this week, LG had released the Watch Urbane smartwatch running the Android Wear platform on Google Play Store. The Watch Urbane indeed is looker and with its attractive price is one of the more interesting propositions on the market.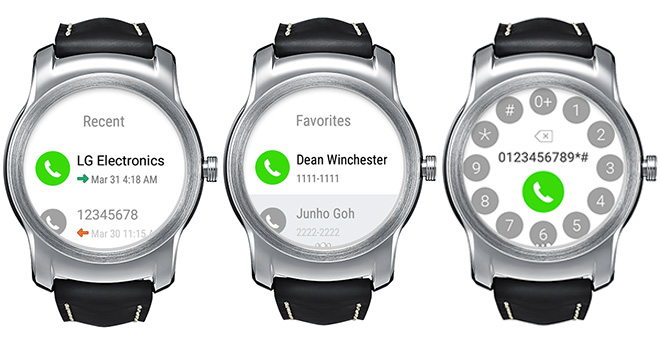 Now to sweeten the deal even further an LG Call app for the Android Wear platform has been released to let the Watch Urbane owners make a call directly, without the need for you to take the phone out from your pocket.
Of course, the Call app will not replace the contacts and/or dialer app on the smartphones. Thankfully, the app offers a retro-style dialer for punching the numbers and also two lists of contacts – Recent and Favorites.
LG Call app is now available for download for the Android Wear devices from the Google Play Store.