In the latest LG G2 ad, the Korean manufacturer's marketing team has taken an unorthodox approach towards boasting about the camera of its flagship. LG employed a chicken named Lizzy to help it better explain the optical image stabilization of G2's shooter.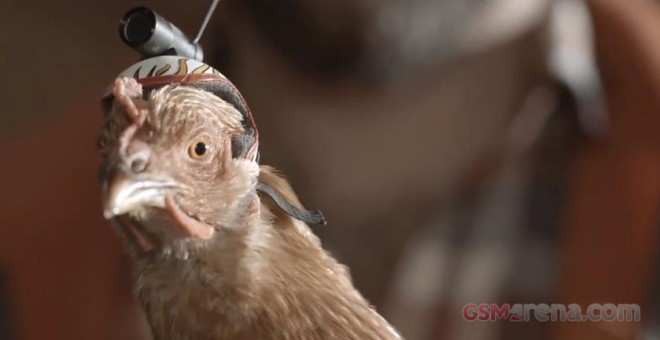 The ad is as helpful as it is hilarious. It is focused on the bird's natural ability to keep its head leveled regardless of the motion its body makes. Apparently, Lizzy wearing a helmet with an action cam attached to it works much like the OIS of the fine 13MP snapper LG G2 packs.
Check out the funny video below.
You can find out all about the camera capabilities of the LG G2 in our detailed review over here.