Quantum dot technology has been in the works for quite some time now and at his point it is definitely not a new concept. However it is yet to find a place on the mass market. This was set to change once two of the biggest rival tech giants – Samsung and LG, announced that they will be starting mass production of quantum dot displays, back in June. The hype around the technology is gathering momentum as CES 2015 draws near and we are sure to hear a lot of praise and awe-inspiring talks during the annual show. In light of all this LG has decided to get a head start and jumped the gun today with the official announcement of its first QD 4K TV.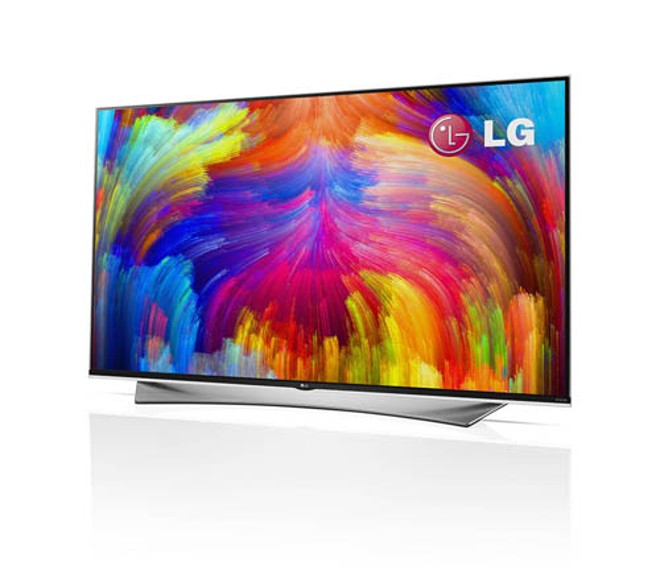 The statement disclosed little other information concerning the new TV. No specifics are yet available regarding model number, price, expected shipping date or even screen size. All we know for sure is that the display will, unsurprisingly be capable of handling 4K resolution and that the new technology contains no cadmium and is not toxic in any way, which the Korean giant, somewhat oddly specifically stressed upon.
Quantum dot technology promises a significantly wider color gamut over standard LCD-s and even OLED panels, or what the press release refers to as "color reproduction rate". They work by incorporating concepts from the two aforementioned technologies. Much Like LCD screens, the new technology also uses a backlight, but a blue one, rather than white. This then excites two kinds of crystals or "dots" that produce red and green light. To cite the paper itself:
The technology works by harnessing nano crystals that range in size from 2 to 10 nanometers. Each dot emits a different color depending on its size. By adding a film of quantum dots in front of the LCD backlight, picture color reproduction rate and overall brightness are significantly improved.
This new display methodology is set to be a lot more power-efficient that traditional LCDs and should provide brighter and more vivid colors, as, much like OLED, each pixel is illuminated by a separate LED. This all sounds exciting, but in reality the new quantum dot TVs are most likely to bear a huge resemblance to LCDs in terms of picture quality and besides the obvious eco advantages this new line of displays are more than likely to still fall behind current OLED models. That being said if you are on the hunt for a new TV be sure to take the upcoming avalanche of marketing pitches for quantum dot technology with a grain of salt.