LG is on a roll with the incredibly awesome televisions. After the 55-inch OLED TV that we saw last week, which also happened to be the world's largest OLED TV, today they have announced the gigantic 84-inch 3D Ultra Definition TV, which, again, is the largest in the world.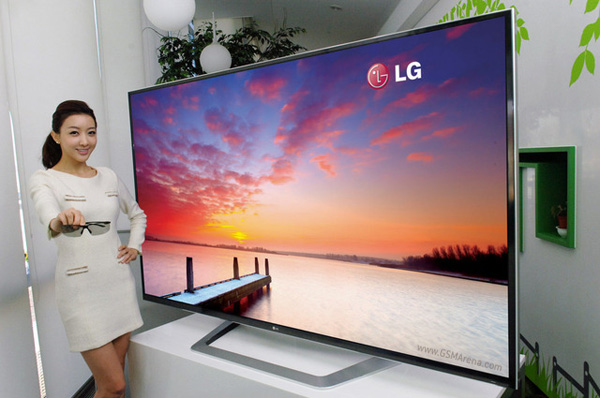 The key feature here is the Ultra Definition panel, which has a resolution of 3840 x 2160, four times the resolution of current Full HD panels. It uses LG's Slim and Narrow Bezel design, which makes the display look like it's going from edge to edge and does not jut out too much from your wall. The TV will come with a set of passive 3D glasses.
No mention of pricing or availability has been made. We will probably find that out during CES itself.