By now you probably know that Samsung unveiled the Galaxy Note 4 earlier today. Yet here we are, mere hours later, and the company's chief competitor from its native South Korea, LG, is already mocking it.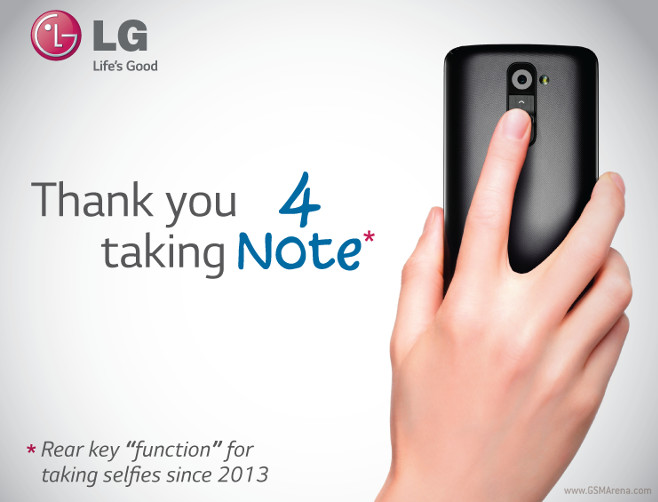 The image above was posted on Twitter by LG's arm in Jordan. It takes aim at a new feature that lets Galaxy Note 4 owners take selfies by placing a finger on top of the heart rate monitor on the back of the phablet, then taking said finger off of it.
LG's G2, launched last year, was the first smartphone to come with all of its buttons mounted on the back. It lets you take selfies by using either of the volume buttons as a shutter key. Since the Note 4 doesn't have any buttons on its back, Samsung had to improvise – hence the use of the heart rate monitor.
LG's jab at Samsung's newest phablet probably won't dissuade anyone from buying the Galaxy Note 4, as it's expected to rake in millions of sales over the next few months. It is, however, funny how quickly LG's reacted to Samsung perhaps getting 'inspired' by one of its smartphone's features.
If you want to learn more about the Galaxy Note 4, make sure you go through our hands-on from IFA in Berlin.
Thanks for sending this in, Jack!