It's been a year since we first saw LG's massive 55-inch OLED TV. The television was then showcased to a wider audience at CES, where it dazzled onlookers with its picture quality and amazingly thin design and even managed to nab the Best of Show at CES 2012 award.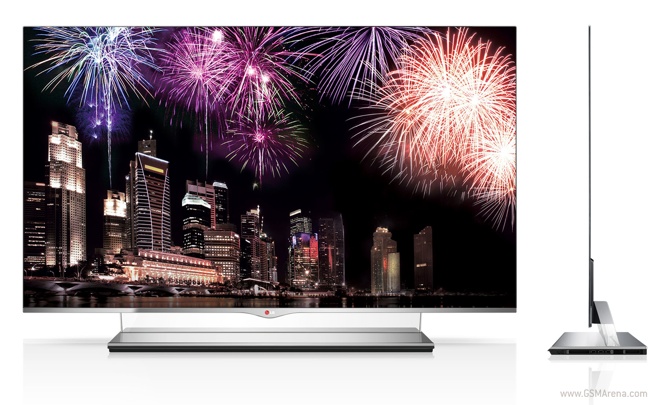 Now, a year later, the design has gone through a bit of a change and more importantly LG is finally ready to start shipping out this TV to eager customers, starting with its home country – South Korea.
The LG OLED TV (Model 55EM9700) will hit South Korean stores this month, with deliveries beginning next month. It will be priced at KRW 11 million, which is approximately US$10,000, not too expensive for such a large OLED display (early LCDs and plasmas were way more expensive and nowhere as good).
The OLED panel has one of the thinnest bezels I've seen and the entire thing is just 4mm deep. This is possible because OLEDs don't need space consuming backlight assemblies the way LCDs do and are self illuminating. The panel has a resolution of 1920 x 1080 and has a WRGB sub-pixel layout, with an extra white sub-pixel. If you're worried about over-saturated colors, LG claims that their panel produces images that are vibrant yet natural looking.
Of course, it would be wise to wait for CES as you are likely to find way more alternatives this year in the OLED segment, along with some more 4K panels.